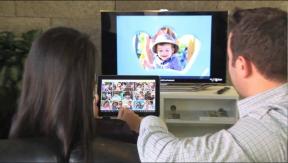 Chester Springs, Pa. — The Home Technology Specialists of America (HTSA) has named its 2012 HTSA Vendor Awards winners.
The annual HTSA Vendor Awards recognize those who have demonstrated dedication to member growth through the development of cutting-edge products and technologies, superior business practices, and overwhelming service and support for HTSA members, the group said.
Lutron is HTSA's Vendor of the Year for 2012. From customized lead-generation programs to cooperative marketing campaigns that help HTSA members find new customers in their unique markets, Lutron has invested their time and resources into programs that directly impact individual member business, the group said in a statement
Dana Innovations was presented with the Most Supportive Vendor of the Year Award for "offering superior technical support, industry knowledge, and marketing best practices," HTSA said.
Epson was awarded Custom Vendor of the Year for its product, sales and marketing contributions.
The following vendors were given Technology Innovation Awards:
Paradigm – Signature Series SUB 2
Sony – 4K Home Theater Projector
Runco / Planar – Clarity Matrix Video Wall
Sonance – SLS High-Out Speakers
Samsung – 75-inch ES9000 Smart TV
Stewart Filmscreen – Director's Choice
"The HTSA Vendor Awards recognize those who have gone above and beyond to support the success and business growth of our members," said Bob Hana, managing director of HTSA. "It is with the help of these manufacturers that specialty dealers and custom integrators can continue to effectively sell and serve today's consumer, while providing dependable solutions that meet the growing needs of the connected home."
Additionally, HTSA said it recognizes one individual that has greatly exceeded their role within the organization, providing unwavering support, fresh ideas and promoting a collaborative spirit amongst both members and vendors with the HTSA Person of the Year Award. Kathleen Thomas, domestic sales VP of AudioQuest is this year's recipient.
"AudioQuest and Kathleen in particular completely understand and embrace the spirit of HTSA, its meaning to the marketplace and the power of its members who continually share and support one another," said Hana. "Kathleen has shown her dedication and personal willingness, always ready to cooperate in helping us achieve our mission as well as contributing unique ideas and resources. Bottom line, she gets it and actually does something about it."
And HTSA said that effective January 2013, Joe Barrett of Barrett's Technology Solutions will assume the role of board president replacing Jon Robbins of Hifi House who Hana thanked for helping "forge new, long-lasting relationships among our vendors and members."