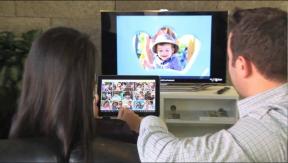 Taoyuan, Taiwan – HTC posted double-digit percentage declines in sales, operating profits and net profits in the fourth quarter and full fiscal 2012.
During the quarter, net profits fell at a double-digit percentage rate for the fifth consecutive quarter, and revenues fell at a double-digit rate for the fourth consecutive quarter.
Revenues were down 41 percent for the quarter to New Taiwan (NT) $60 billion (or $2.03 billion) and for the year by 38 percent to NT$289 billion ($9.75 billion). Net profit after taxes fell in the quarter by 91 percent NT$1 billion ($33.8 million) and for the year by 72 percent to NT$17.6 billion ($594.2 million).
Operating income fell 95 percent in the quarter to NT$600 million ($20.3 million) and for the full year by 72.6 percent to NT$18.8 billion ($634.7 million).
Despite the declines, "Outstanding products, paired with improvements in our marketing execution and overall readiness, give us reason to feel optimistic about the progress we will make in 2013," said CEO Peter Chou.
Although the company didn't break out sales region-by-region, HTC said sales in the U.S. and China "met expectations." In those markets, the company continues "to focus on optimize [sic] brand consideration, broaden channel footprint with expanded product portfolio."
Although the company intends to build market share, added CFO Chialin Chang, "going after market share doesn't mean that we are going to sacrifice greatly the profitability."
Currency conversions were made at the rate of NT$29.6 to the U.S. dollar.
Latest posts by Joseph Palenchar
(see all)