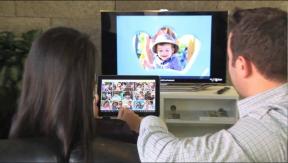 Taoyuan, Taiwan — HTC COO Matthew Costello left the company after three years on the job and after five consecutive quarters of revenues that declined at double-digit percentage rates, the company confirmed.
Fred Liu, president of engineering and operations, took on Costello's responsibilities.
Last November, HTC announced that it was replacing chief marketing officer John Wang with telecom executive Benjamin Ho, who reports directly to CEO Peter Chou. Ho is responsible for worldwide marketing and branding.
In the past two years, the company's finance and design chiefs have also left the company.
Separately, HTC announced its revenues for May, which were down only 3.4 percent compared with the year-ago period after drops ranging from 36.9 percent to 48.5 percent in the months of February through April and a 6.5 percent drop in January.
In the first quarter ending March, the company's net profits fell at a double-digit rate for the sixth consecutive quarter, falling 98 percent to NT$85.1 million ($2.88 million).