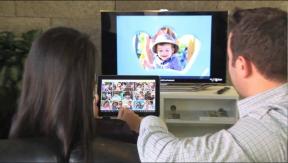 New York – Hewlett-Packard continued its fall rollout, introducing new Sleekbooks and a high-end laptop.
The new models are the Pavilion Sleekbook 14 and 15 and the HP Envy m4.
The Sleekbooks, which are similar to Ultrabooks but do not meet Intel's exact specifications to be labeled as such, feature 14- and 15.6-inch displays, are 0.83 inches thick, have up to 1TB of storage, and are powered by an AMD processor.
The 14 and 15 will ship on Oct. 26 with starting prices of $499 and $599, respectively.
At $899 the Envy m4 is a higher-end laptop with a full-voltage mobile processor — either Intel Core i3 or i5 — and a 1TB hard drive or solid-state drive option.
It will ship on Oct. 26.
Latest posts by Doug Olenick
(see all)