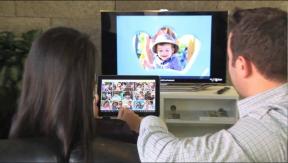 Palo Alto, Calif. — Hewlett-Packard today introduced the Chromebook 11, the company's latest design completed in conjunction with Google.
The 11.6-inch Chromebook 11 ($279 estimated street price) features an IPS display and is the company's first to have a USB charging port. The device weighs 2.3 pounds and comes in either basic black or white, with blue, red, yellow or green accents.
The Chromebook 11 is powered by an ARM processor, two USB ports and optional 4G LTE connectivity. Further specs were unavailable.
The Wi-Fi only Chromebook 11 will be available on Oct. 16 retail and via HPshopping.com.