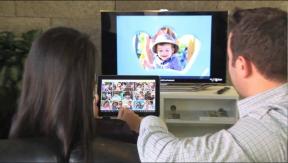 New York — John Homlish, formerly Sharp Electronics Marketing Company of America (SEMCA) home electronics sales VP, has joined Haier America in the newly created position of TV group sales and marketing senior VP, said sources connected to the companies.
Homlish will begin his new assignment with Haier April 29.
In the position, Homlish will assume many of the duties that were handled by Doug Lane, who left Haier four months ago to join RadioShack.
Homlish will report to Ma Chunyu, Haier America's COO, and will work with Al Levene, Haier sales VP on the television business.
Prior to joining Sharp, Homlish, was sales and marketing executive VP of Casio America, responsible for all home entertainment product sales, including regional, national and specialty channels. He also held executive posts in the past with Samsung Electronics and Sony Electronics.
A spokesman for SEMCA said a search is currently being conducted to fill Homlish's role there.