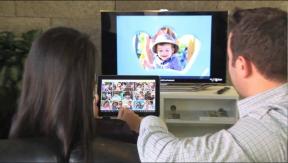 New York – CE retailers reported a mixed December, as a last-minute sales surge was unable to offset post-Thanksgiving sluggishness in the first three weeks of the month.
"Strong results late in the month did not completely offset softness in the first three weeks," said Target chairman, president and CEO Gregg Steinhafel. Net December sales rose a scant 0.8 percent for the No. 2 discount chain, to $10.2 billion, and comparable store sales were essentially flat. Comp sales in hardlines, which includes home entertainment, declined by the mid-single digits.
Despite the tepid results, Steinhafel said Target's profitability benefitted from an "appropriate balance" between promotions and sales, combined with "thoughtful" inventory management.
Net and comp sales for the quarter-to-date ended Dec. 29 were essentially flat, while year-to-date net sales were up 3.3 percent to nearly $66 billion and comps increased 2.7 percent.
The chain is projecting a low single-digit increase in January comps.
Business was markedly more robust at Costco, where total December sales rose 12 percent, to $11.2 billion, and U.S. comps rose 8 percent, although an extra day in the reporting period gave both results a 2 percent boost. The wholesale club cited CE as one of the better-performing categories within hardlines, whose comps increased by the mid- to high-single digits.
Elsewhere, Barnes & Noble said holiday sales within its Nook segment, which includes devices, content, and accessories, fell 12.6 percent to $311 million for the nine weeks ended Dec. 29 on a decline in unit sales and the average selling price of its proprietary e-reader.
Barnes & Noble had reported that e-reader sales doubled over Black Friday weekend, noted Credit Suisse retail analyst Gary Balter, suggesting that demand for the device fell sharply during the remainder of the holiday period despite the launches of Nook HD and HD+ and the expansion of Nook distribution to Walmart and Target.
"Nook device sales got off to a good start over the Black Friday period, but then fell short of expectations for the balance of holiday," said Barnes & Noble CEO William Lynch. "We are examining the root cause of the December shortfall in sales, and will adjust our strategies accordingly going forward."
The company said its digital strategy "will continue to center around delivering the best digital reading, shopping and content experience in the market, while also being diligent about calibrating expenses to business trends in order to scale the business to profitability over time."
In contrast to Nook devices, digital content sales increased 13.1 percent during the nine-week holiday period, although the growth rate moderated sharply from the prior year's 113 percent sales gain.
As a consequence of the e-reader sales shortfall, the bookseller is projecting full fiscal-year EBITDA losses (earnings before interest, taxes, depreciation and amortization) for its Nook segment which are comparable to prior-year results.
GameStop, which will report its holiday results on Jan. 8, is projecting comp sales within a range of -7 percent to +1 percent for the nine weeks ended Dec. 29. Sterne Agee retail analyst Arvind Bhatia believes comps will come in at -4.3 percent due to softer-than-expected sales of Nintendo Wii U hardware and software, and lower revenue from "Call of Duty: Black Ops II" after Activision reportedly allowed retailers to break MAP on the title.
Perhaps the industry's most eagerly awaited sales report is Best Buy's, which is expected on Jan. 11. Under recently appointed CEO Hubert Joly, the CE chain took off the gloves and empowered its Blue Shirts to match prices at local stores and 20 leading e-tail sites during the holiday season, and reported strong online and in-store sales during the Thanksgiving-Black Friday period.
Nevertheless, Morningstar retail analyst R.J. Hottovy is projecting disappointing results for the retailer, as shoppers continued to migrate to online competitors. "It really has not been a great holiday season for them in our mind," Hottovy told Minnesota Public Radio. "Certainly, we have seen a continuation of a lot of the same trends that have put pressure on the fundamentals in recent periods."
Best Buy founder Dick Schulze delayed his buyout proposal until February to take the company's holiday performance into account. Observers say weak results can either make a buyout more likely by lowering the company's share and purchase price, or decrease the chances of a deal by scaring off Schulze's backers.
Janney Capital Markets's David Strasser also has modest expectations for h.h.gregg. The retail analyst is projecting an 8.7-percent decrease in the company's third-quarter comps based on a "likely" comp decline for video in the high teens.
"There is simply no demand for TVs below 60 inches at any price," he observed in a research note. "The weakness in video is partly an industry issue, but partly attributable to h.h.gregg's strategy to not participate in the low-margin small- to medium-size TVs."
Strasser believes December results for most hardlines retailers "varied somewhere between lackluster and average," reflecting a frugal, cautious, and savvy consumer. "It's become clear that the consumer is learning every year how to better shop during holidays," he noted. "Hit the stores and sites during the Black Friday week, then wait it out until the sales start again right ahead of the holiday."