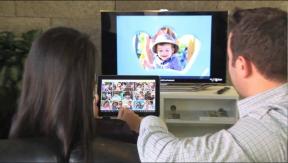 Purchase, N.Y. – Total holiday sales edged up just 0.7 percent year over year, MasterCard reported.
According to the latest SpendingPulse report from MasterCard Advisors, the company's professional services arm, holiday sales were essentially flat for the eight weeks ended Dec. 24, compared to 2 percent growth last year.
This year's spend represents the slowest growth since 2008, the first holiday season of the Great Recession, when sales fell 5.5 percent, the firm said.
The report jibes with the weekly sales tallies from the International Council of Shopping Centers (ICSC) and Goldman Sachs, which also showed a scant week-over-week increase of 0.7 percent for the seven days ended Saturday, Dec. 22, the last full week before Christmas, and a 3.1 percent dip for the week ended Dec. 12.
Analysts say holiday spending was blunted by a combination of factors, including Superstorm Sandy, the shootings in Connecticut, concerns about the fiscal cliff and an early winter storm that that swept much of the nation just days before Christmas.
"Consumers have been bombarded with distractions this holiday with Hurricane Sandy, the election, the tragedy in Newtown, and now during crunch time we enter the red zone with the fiscal cliff," Marshall Cohen, the NPD Group's chief industry expert observed in a blog. "So while I do not expect consumers to stop shopping for those on their list, I do expect a cut back on self-gifting, and my readers know how important self-gifting will be to the success of holiday."
Even online sales were dampened, rising jut 8.4 percent to $48 billion for the eight weeks ended Dec. 24, MasterCard Advisors said. But market research firm ComScore pegged e-commerce sales growth at nearly twice that clip, with revenue rising 16 percent to $38.7 billion for the period of Nov. 1-Dec. 21, boosted by a 53-percent sales spike for the five days ended Dec. 21.
Nevethless, NPD's Cohen believes retailers will have to provide a fiscal stimulus of their own to clear out inventory. "Discounts, big discounts," he noted. "Look for retailers to offer up bigger discounts than we saw last year as the consumer fizzled out in the waning hours of holiday. Holiday just might look almost like 2009 when we saw the recession type deals of a lifetime."
Indeed, the morning after Christmas retailers were already flooding the airwaves and cyberspace with steep post-holiday promotions, such as h.h.gregg's four-day 30-percent off sale, and Staples' offer of 15-percent off everything in-store shoppers can fit in a bag.
Latest posts by Alan Wolf
(see all)