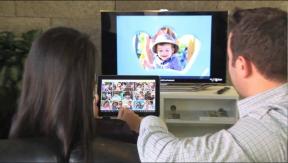 Philadelphia — Rick Hill has joined Almo as dealer channel business development VP.
A spokesperson said Hill is replacing Jay Penney, who was recently named executive VP of Almo's specialty products division.
"Rick's wealth of experience adds another dimension to Almo," stated Warren Chaiken, Almo president and COO. "His expertise in the appliance industry will help us to grow and intensify our focus on the customer. This renewed focus will enhance relationships with our customers and manufacturer partners."
Hill brings more than 30 years of experience in the appliance industry including manufacturer, wholesale and retail experience.
For more than 20 years he was employed by Electrolux, five of those years as dealer channel VP. He is a past member of the Electrolux executive leadership team and is a member of numerous leadership councils within the industry.