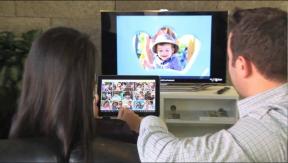 Arlington, Va. — FashionWare will take a walk down the runway at the 2014 International CES with a lifestyle-focused exhibit at the show.
The FashionWare exhibit, produced in partnership between the Consumer Electronics Association and Living in Digital Times, will display wearable technology that combine fashion and function.
Some of the wearables will include solar-powered handbags for recharging phones and temperature-sensitive jackets.
The exhibit will be housed in the TechZone located in the Venetian Ballroom. Exhibitors include Brother, CLO Virtual Fashion, Velodyne and FashionTeq.