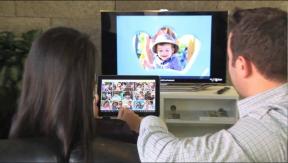 Chicago — Autosound supplier Maxxsonics has replaced its BRZ series of Hifonics-brand mono amplifiers with a new Brutus BRX series that has been expanded to include multichannel models as well as mono models.
The nine new Hifonics BRX models are shipping.
Like their predecessors, the mono subwoofer amps in the new series feature efficient Class D technology, but the new mono amps use the company's next-generation Class D technology, called Next Generation Super D-Class (NGSD). The technology is also used for the subwoofer channel of the series' only five-channel amp. The technology is said to deliver as much as 3 percent more efficiency than the previous subwoofer amplifiers, whose efficiency was already "in the high 80 percentile" range, said product development specialist Mike Stiers.
The improvement, which he described as "huge," produces "less stress on the electrical system, which in turn increases longevity of the amplifiers as many consumers do not perform the necessary [car electrical system] upgrades for the amps they have purchased."
Two- and four-channel amps use the company's Super Class A/B technology, as do the four full-range channels on the five-channel amp.
The series also features new cosmetic touches, including illuminated Hifonics logo, illuminated connection terminals, and illumination between the aluminum top plate and vertical fins.
The full line "offers a channel configuration and price for every customer," said Maxxsonics sales and marketing VP Ted Henricks.
The series features one two-channel amp at a suggested $209; three four-channel amps at $259, $299 and $459; four mono amps at $399, $469, $549 and $689; and the five-channel model at $569. The two- and four-channel models, and the full-range channels on the five-channel amp, are bridgeable and double output into 2-ohm loads. The Class D mono amps boost output into 2-ohm and 1-ohm loads.
Latest posts by Joseph Palenchar
(see all)