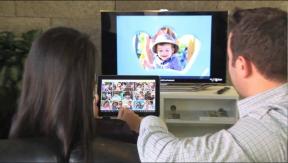 Indianapolis – Weak TV sales and higher costs for store openings and home delivery took a bite out of hhgregg's holiday quarter results.
Net earnings declined 22.6 percent to $17.4 million for the three months, ended Dec. 31, while net sales decreased 3.6 percent to $799.6 million and same-store sales fell 9.7 percent year over year.
The multi-regional CE, majap and furniture chain said same-store sales were primarily impacted by a 24.6 percent decline in video category comp sales, reflecting a double-digit decrease in unit volume.
Other declining categories included cameras, camcorders, mobile phones, small electronics and mattresses, the company said.
Conversely, majap comps increased 6.1 percent during the quarter, driven by greater unit volume and higher average selling prices (ASPs), while tablet sales helped boost computing comps 16.2 percent.
In a statement, president/CEO Dennis May said the company is shifting its mix toward appliances, furniture, fitness equipment and other large consumer home products, and is reducing its reliance on CE in general and TV in particular.
"The difficult industrywide video category trends presented a challenge to our sales and earnings," he noted. "Video and consumer electronics remain important to us, but we plan to increase our focus on these other large home products."
Earnings were hurt by the lower comp sales and higher costs for new store openings and home deliveries, reflecting the addition of 20 locations over the past 12 months and a greater mix of large, deliverable products. The company currently operates 228 stores in 20 states.
Gross profit margin edged up one-tenth of percent, to 27.3 percent, reflecting a mix shift to large-screen LED TVs and high-efficiency majap models.
For the full fiscal year, hhgregg is projecting comp declines of 7.5 percent to 8.5 percent and net sales gains of flat to 1 percent.
Latest posts by Alan Wolf
(see all)