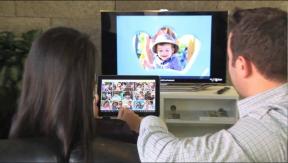 Indianapolis, Ind. – h.h.gregg has appointed former Walmart marketing exec Julie Lyle as chief marketing officer.
She fills a vacancy left by the departure of chief merchandising and marketing officer Doug Moore in 2012.
Lyle joins the chain following stints at Prudential Corp. Asia Ltd., where she was chief marketing officer, and at general merchandise retailer Pamida, where she served as chief merchandising and marketing officer.
Before that she spent five years at Walmart, first as international marketing VP, and later as marketing, advertising and administration senior VP and corporate officer.
In her new role, Lyle will oversee the retailer's marketing and e-commerce departments and will report directly to CEO Dennis May.
Latest posts by Alan Wolf
(see all)