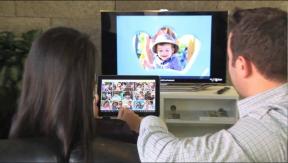 Indianapolis — hhgregg has launched a price-match guarantee program to ensure that its customers receive the lowest advertised prices on merchandise both in stores and online, for up to 30 days after the date of purchase.
The program is a promise that hhgregg will match competitors' lowest advertised prices on in-stock merchandise of the same make and model. hhgregg will honor the Price Match Guarantee up to 30 days after a purchase.
The guarantee applies to local brick-and-mortar competitors as well as a list of major online retailers, which can be found at hhgregg.com/pricematch . Customers do not need to bring sales flyers to the store, as sales associates can verify competitive pricing, the retailer said in a statement.
"We want customers to know without a doubt that they are getting the lowest prices when they shop at hhgregg," said Dennis May, president and CEO of hhgregg. "That has always been our unofficial policy, but now we are putting it down in writing for our customers. Our new pricing-match policy combined with our highly trained associates ensure a best-in-class customer-service experience in our stores and online and deliver incredible value for our customers."