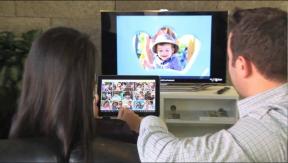 Anaheim, Calif. — Home Entertainment Source (HES), a division of BrandSource, will hold a series of 18 regional working dinners from now until the end of 2012.
During the dinners HES members will have the opportunity to have in-depth dialogue with HES upper management and staff, get updates on the industry and HES initiatives, share best practices with other members, and learn about exciting opportunities from HES vendor partners in the control category.
The dinners will be interactive, with members leaving armed with new knowledge to help run their businesses more profitably, HES said.
"We had such a positive response from the first 20 or so regional dinner meetings that we have stacked the remainder of the year with more dates and locations so that more of our members can benefit," said Jim Ristow, executive VP of HES. "These powerful meetings really leave our members feeling empowered, positive and even inspired. They are more ready to face new challenges with strategies and tools they have acquired during the sessions."
For the first time, HES is opening the dinners to prospective members. And while the dinners emphasize peer-to-peer networking and idea exchange, HES has also partnered with its valued control partners to give the audience a better grasp on the opportunities in the control market, as well as manufacturers' strategies and products.
"Control is a huge growth category and we want to make sure our members are well-informed and have as much exposure to these opportunities as possible," said Andy Orozco, communications director for HES. Savant, URC and Control 4 will all be co-hosting events through the end of the year.
After the manufacturer portion of the dinner is complete, the vendor partners leave in order to promote honest and open communication among members. Likewise, prospective members will leave after the first hour, the group said.
The first regional dinners will start next week. Dealers and prospective members looking for specific dates and cities should contact Sherry Dantonio at [email protected] or (714) 422-0747.