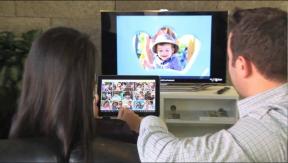 Fort Worth, Texas — James F. Gooch agreed to step down immediately from his positions as CEO and director of RadioShack, the company's board of directors announced.
The ailing chain is in the process of hiring an executive search firm to help search for a successor. The search could include internal and external candidates, the board said.
Dorvin Lively, RadioShack's executive VP and chief financial officer, has assumed an interim role as acting CEO working under the board's oversight.