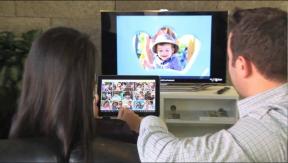 Santa Clara, Calif. — Global PC panel shipments increased 8 percent in July, coming off the tail of three consecutive months of declines, according to NPD DisplaySearch.
According to the NPD DisplaySearch "Monthly Tablet PC Panel Shipment & Value Chain Report," 23 million tablet PC panels were shipped, an 8 percent increase over June. The growth was driven by 7-inch panels, which comprised 49 percent of all shipments.
Low-priced white-box brands accounted for 59 percent of 7-inch panels and 43 percent of all tablet PC panel shipments in July, the market research firm noted.
The rise of these lower-priced tablets is leading some manufacturers to drop prices, NPD said, citing Microsoft and Google as examples.
Deborah Yang, monitor and TV research director for NPD DisplaySearch, said: "It's been increasingly challenging for Apple, Samsung and other name brands to gain greater market share because low-priced private-label brands continue to dominate the tablet PC market. Even so, white-box tablet PC players are now facing inventory supply-chain issues that have plagued the industry in recent months, which could hamper their future growth."
Apple once again took home the prize of the largest single producer of tablet PC panels, with a 24 percent share in July. Samsun took second with 18 percent, followed by Lenovo (5 percent) and Google (4 percent).
"While one can argue that the popularity of white-box tablet PCs might be short-lived, they could also conceivably penetrate not only emerging markets, but also more developed ones," Yang added. "In response to the overall slowing growth in the tablet PC market, eroding prices and overbuilt inventory issues, supply-chain management and risk assessment are proving to be a common challenge for all industry participants."
The full report can be obtained by emailing [email protected].