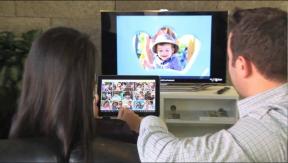 Tokyo — Gibson Guitar closed on its purchase of a 54.6 percent stake in Japan's Teac Corp., which remains listed on the Tokyo Stock Exchange.
Plans for the purchase were announced in late March.
The transaction, valued at $58.1 million when announced, represents Gibson's largest investment to date in another company. In 2012, Gibson bought a 51 percent stake in Onkyo USA and a stake in Onkyo USA's parent.
Last month, Gibson chairman/CEO Henry Juszkiewicz said Gibson stood to benefit from Teac's technology, and Teac stood to benefit from Gibson's "marketing and distribution strength." The companies also saw cost savings.
Gibson offers pro audio equipment and musical instruments, and Teac makes and distributes consumer electronics, computer data recording and storage devices, computer peripherals, and professional recording equipment as well as disc-publishing products.
Teac markets high-end consumer audio under the Esoteric brand, more mainstream consumer audio under the Teac name, and consumer and professional audio recording products under the TASCAM name.
Latest posts by Joseph Palenchar
(see all)