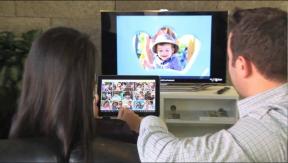 Cypress, Calif. – Allen Gharapetian has joined Clarion as marketing VP.
Gharapetian brings more than 20 years of marketing and product management experience to Clarion, having previously held positions at SRS Labs, Memorex Products and Yamaha.
At Clarion, he will be in charge of OEM and retail marketing and product planning, retail and commercial vehicle product planning, and connected products and services planning.
He reports to Clarion Corporation of America president Paul Lachner.
Allen was senior marketing VP at SRS Labs. Before that, he worked at Memorex Products and Targus Group International, where he served as the lead executive of global marketing and product management. He also spent several years at Yamaha Corporation of America, where he last served as a general manager at Yamaha's Electronics Division.
At Clarion, he will be responsible for devising and implementing strategic and tactical plans in corporate marketing, branding, product marketing, product planning, and marketing communications, including advertising, public relations, and market research.
Allen received an M.B.A. in international business from the Thunderbird School of Global Management in Arizona. He also earned a B.S. in computer sciences and a B.A. in business administration from European University of Brussels in Belgium.
Adam Thomas, who held the marketing VP position for six years, has become Clarion's engineering and program management VP.
Latest posts by Joseph Palenchar
(see all)