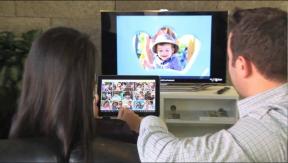 Washington, D.C. – Federal Communications Commission (FCC) chairman Julius Genachowski announced today he will be leaving office in the coming weeks.
Genachowski took over the chairmanship in 2009. During his tenure, the FCC worked to expand wired and wireless broadband and bandwidth.
"While there are challenges ahead in this fast-moving, globally competitive sector, a revitalized FCC is prepared to continue taking them on. I'm deeply grateful to President
Obama for his vision, friendship, and the opportunity to serve our country," said Genachowski.
Kudos for Genachowski's efforts were issued from industry leaders.
"As I named him at the 2013 International CES, Chairman Genachowski is the 'Spectrum Chairman,'" said CEA President and CEO Gary Shapiro. "Consumers and industry alike will benefit for years to come thanks to Genachowski's service at the FCC."
"NAB salutes Chairman Genachowski for his years of service at the FCC. The FCC chair is arguably one of the most difficult jobs in Washington, and yet Julius consistently performed with dedication and focus. We may have disagreed on occasion, but America's broadcasters wish him well in his journeys ahead."
Latest posts by Doug Olenick
(see all)