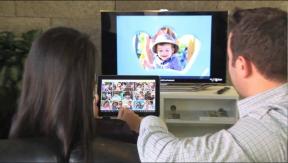 Stamford, Conn. – GE Capital Retail Bank signed a multi-year extension of its relationship with P.C. Richard & Son to provide a consumer credit card program.
"Over the past three decades, GE Capital and P.C. Richard & Son have built a strong relationship," said Tom Pohmer, VP and chief financial officer for P.C. Richard & Son. "GE Capital's flexible financing programs have helped us build long-term customer loyalty, and we're pleased to continue working together," he said in a GE statement.
P.C. Richard & Son is one of the oldest private, family-owned appliance and consumer electronics retailers in the United States with 65 locations, as well as an online store. Founded in 1909, P.C. Richard & Son has a long history of working with GE, including carrying GE appliances and products for nearly a century. Today, customers can apply for the P.C. Richard & Son Credit Card in-store or online and qualified applicants receive immediate approval for purchases with flexible financing promotions, GE said.
Cardholders can manage their account online, as well as make payments in-store.
"Our research shows that consumers shopping for electronics and appliances look for a wide selection, knowledgeable service and an affordable way to make their purchases," said Paul Schell, GM for GE Capital's retail finance business. "We're proud to continue providing a consumer credit card program, which has been an important tool to build business for P.C. Richard & Son and meet the needs of its customers."