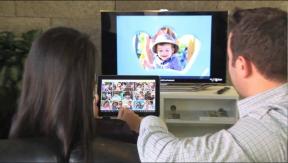 Schaffhausen, Switzerland—Clifton Pemble has been named president/CEO of Garmin by its board, effective Jan. 1.
Pemble has been president/COO since October 2007.
As part of the change, Garmin co-founder Dr. Min Kao relinquishes his CEO position but remains chairman. He also assumes the role of executive chairman, providing ongoing support to the company's strategic planning and business development processes, the company said.
Pemble joined Garmin in 1989 as one of the company's first engineers.
"Cliff has been instrumental in establishing Garmin as a global leader in every market we serve," said Kao. "I firmly believe that he is equipped to lead us into the future with skills and knowledge that encompass the breadth and depth of the entire business."
For his part, Pemble said Garmin is a multi-billion dollar company "with strong profits, amazing technologies and a diverse market strategy that will serve us well in 2013 and beyond. We cannot adequately express our gratitude for Min's enduring vision and leadership."
Latest posts by Joseph Palenchar
(see all)