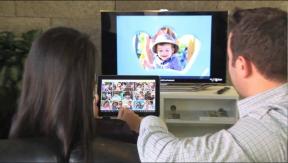 Santa Clara, Calif. — Despite the increasing numbers of smart TVs available, most people around the world use a gaming console to connect their television to the Internet.
According to NPD DisplaySearch, 19 percent of flat-panel-TV households use a Sony PlayStation, Xbox 360 or Nintendo Wii as the primary web connection. The next most popular method, at 17.3 percent, is a media center box from companies like Roku and Apple TV.
The study found that only about 10 percent of consumers use a smart TV to connect. NPD DisplaySearch said this was due to the expense of these devices along with the complexity of connecting a smart TV to a home network and the web.
Overall, about 27 percent of all flat-panel TVs are connected to the Internet.
A person's location also showed a difference in how people connected to their TV to the web. The study, which included consumers in the U.S., Japan, China, France, Germany, Italy and the U.K., found the Chinese tended to use a media center box, with about 23 percent, while folks in the U.K. leaned toward gaming consoles (20 percent).
Latest posts by Doug Olenick
(see all)