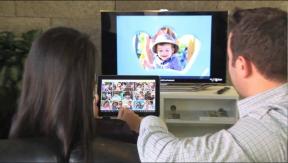 Grapevine, Texas — GameStop said its PowerUp Rewards (PUR) members can receive a $50 guaranteed minimum credit for select standard-edition Xbox 360 titles when a member upgrades to the new Xbox One standard version of that title.
Bob Puzon, merchandising senior VP, called the offer an example of how the chain is "helping gamers make the transition to the next generation of consoles economical and seamless."
"This offer gives PUR members the chance to upgrade their current Xbox 360 game for the new Xbox One standard version of that game for $9.99," said Puzon.
This will be a limited-time offer; GameStop did not specify how long it will last.
GameStop has two PUR memberships levels: one for free and one for $14.99 a year.
The eligible titles (sold separately for $59.99) include Activision's "Call of Duty: Ghosts"; Electronic Arts' "Madden NFL 25," "FIFA 14" and "Battlefield 4" and Ubisoft's "Assassin's Creed IV Black Flag."
To qualify for this offer, a customer must be a PUR member at the time they purchase a new eligible Xbox 360 title within 30 days of its initial release and then trade that game at any U.S. GameStop location for the new Xbox One standard version of that same game.
Following the purchase of an eligible current-generation title, members will receive a $50 trade-credit coupon via email and in their PowerUp Rewards Active Offers. Redemption must occur by Dec. 31.
Latest posts by Lisa Johnston
(see all)