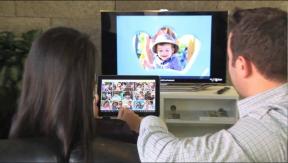 Grapevine, Texas — Robust growth in its online business couldn't offset declines in holiday traffic and hardware sales at GameStop.
The world's largest specialty video game retailer said net sales fell 4.6 percent to $2.9 billion for the nine weeks, ended Dec. 29, 2012, while total comp-store sales decreased 4.4 percent and U.S. comps decline 3.5 percent.
Digital receipts increased more than 40 percent, mobile sales were $76.5 million, and global e-commerce sales increased 20.5 percent during the holiday period.
But new hardware sales decreased 2.7 percent and sales of new video game software fell 5.1 percent as key title releases could not offset a drop in store traffic. Sales of pre-owned games declined 15.6 percent due to fewer promotions and new titles releases during 2012.
"GameStop experienced mixed results during the holiday selling period," CEO Paul Raines said. "Our successful Wii U launch, strong digital growth, and continued momentum in the mobile space were countered by a decline in store traffic."
Latest posts by Alan Wolf
(see all)