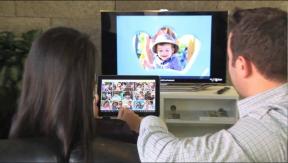 Grapevine, Texas — GameStop said it plans to hire about 17,000 temporary workers this holiday season, comparable to last year.
The No. 1 video game specialty chain is looking to fill positions for sales associates, CE technicians for its refurbishment operation center, and warehouse personnel for its two distribution centers.
GameStop said it experiences "a substantial peak" in the number of customers it services online and within its retail stores in the weeks leading up to the holidays, and that the holiday season accounts for about 40 percent of its total annual revenue.
Human resources senior VP Mike Buskey said the hires are especially critical this year with the upcoming launches of the new PlayStation 4 and Xbox One gaming platforms.
Analysts use retailers' holiday hires as a barometer for the economy, although this year's crystal ball is cloudy: like GameStop, Toys"R"Us' recruitment plans are flat to last year, although Walmart is adding 10 percent more temps, for a total of 55,000 seasonal workers, while Target is reducing its part-time workforce 20 percent, to 70,000 employees, due to more efficient labor deployment, it said.
Early retail sales forecasts are similarly at odds. ShopperTrak projected a 2 percent increase in holiday sales for November and December, while Deloitte forecasted a gain of as much as 4.5 percent for the November to January period.
Latest posts by Alan Wolf
(see all)