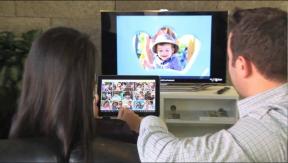 Las Vegas — GameStop will hold its second annual Expo gaming show for the public this August, and is promising attendees advanced access to Microsoft's Xbox One and Sony's PS4 next-gen gaming platforms.
The event, an extension of the chain's annual managers' conference, is slated for Aug. 28 at the Sands Expo and Convention Center here. General admission is $35 and can be purchased online or at a local GameStop store, and a limited number of VIP tickets are available for $90 at GameStopExpo.com.
More than 80 developers, publishers and vendors are expected to fill the Expo's 250,000 square feet of space. In addition to hands-on demos of the Xbox and PlayStation consoles, the event will feature special appearances and autograph signings, prize drawings, and insider tips and tricks from gaming developers. VIP ticket holders will also have access to exclusive panel discussions with Microsoft and Sony staff and can participate in the Q&A sessions.
"Based on the great response we saw at our inaugural event last year, we knew we were on to something," said GameStop president Tony Bartel, who is anticipating thousands of visitors
Latest posts by Alan Wolf
(see all)