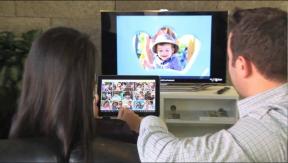 El Segundo, Calif. — Kids tablet maker Fuhu filed a lawsuit in Federal Court in San Diego against Toys "R" Us over the retailer's new Tabeo tablet.
Fuhu is claiming that Toys "R" Us used Fuhu's intellectual property to create the Tabeo. Fuhu said the retailer gained this information while its Nabi device was being exclusively sold through Toys "R" Us.
"We created a highly innovative product with the Nabi tablet, and cheap knock-offs will only devalue our brand and the children's tablet category as a whole," said Robb Fujioka, Fuhu president and co-founder.
In addition, Fuhu stated that Toys "R" Us only entered into an exclusive selling arrangement to gain technical information on the Nabi.
A Toys "R" Us spokesperson said the company had not yet read the legal filing and had no comment.