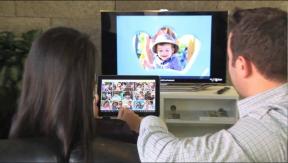 Chicago — Mike Frosch, formerly president of The Warranty Group, has launched a new firm that develops and implements innovative warranty and specialty products to drive customer acquisition and retention.
The new business, Personal Safeguards Group (PSG), will serve retailers, manufacturers and affinity companies through a wide array of partnerships that support warranty and specialty programs. Frosch said PSG can help clients enter new markets and channels, expand into new product lines, evaluate financial and compliance structures, in-source and outsource warranty process areas, and move beyond traditional extended-warranty products with factory warranty and specialty solutions.
"In looking across the industry it became clear to me that an opportunity existed to create a new company with a broad reach in the areas of warranty and affinity," Frosch said. "Today, the industry is broken into individual silos with few truly integrated solutions. I wanted to build a company that brought the best providers for each unique opportunity: the best call center, the best underwriter and the best services firms for example."
Frosch brings more than 25 years' experience in the warranty and specialty products industries. Besides The Warranty Group (formerly Aon Warranty Group), he also served as president of Virginia Surety Co. and as executive VP of Niteo Partners, a professional services arm of NEC Corp. of America.
For more information, visit PersonalSafeguardsGroup.com or contact Frosch directly at [email protected].