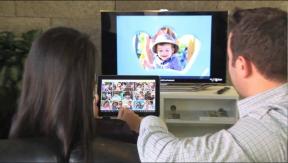 Washington – Higher Thanksgiving Day sales failed to lift the entire four-day Black Friday weekend, which saw sales slip 2.9 percent year over year to an estimated $57.4 billion.
According to the National Retail Federation (NRF), which based the estimate on weekend consumer surveys, brick-and-mortar traffic rose 27 percent to nearly 45 million shoppers on Thanksgiving, and more than a quarter of all holiday shoppers had hit the stores by 8 p.m. or shopped online at some point during turkey day.
Stephen Baker, industry analysis VP for The NPD Group, witnessed the phenomena first hand in Northern Virginia strip malls. "The crowds seemed to be large, the stores organized, and the deals strong," he observed in an NPD blog. The question, he said, was whether retailers could maintain the sales momentum into Black Friday.
But a report by ShopperTrak indicating a 13 percent sales decline the day after Thanksgiving suggests they could not.
Based on his own consumer surveys, Brit Beemer, chairman/CEO of America's Research Group, believes that disappointment in the next-day doorbusters contributed to diminish Black Friday sales. "National retailers should be very concerned that consumers feel the early-bird specials on Friday were not exceptional," he warned.
David Strasser, a retail analyst with Janney Montgomery Scott, argued that the lower weekend take could also be attributed to the long run-up to Black Friday and lower sales prices in general. "Perhaps, with prices so low, it's just impossible to make it up on volume," he observed in a research note.
Strasser's other concern was profitability. "Most of this weekend, traffic was low-end, high-discount, bargain-related products," he said. "Welcome to the loss leader universe of Black Friday weekend, where losses are big, profits are scarce, and bragging rights is the only prize from the weekend."
But in keeping with the original meaning of Black Friday – the day that retail businesses become profitable for the year – not all dealers sacrificed their bottom lines. Tom Campbell, corporate director of Video & Audio Center in Los Angeles, said the three-store chain eschewed $9 Blu-ray players for pricier Black Friday specials like Sony's $54.99 BD doorbuster, and enjoyed "good gross profits" for the day.
"We sold thousands of the Sony units," he told TWICE, and sales of Ultra HD TVs "went through the roof. The independent dealers that played it smart did fine."
The company had no regrets about remaining closed on Thanksgiving, Campbell said, and despite an early morning rain was greeted with Black Friday queues that were three blocks long.
"We gave out umbrellas, served coffee and donuts, and handed out tickets so there was no shoving or fighting," he added. "It was phenomenal."
Latest posts by Alan Wolf
(see all)