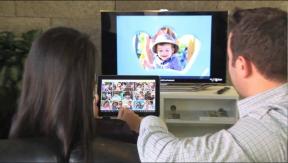 Cleveland — Sidney Arlen, who served as president/general manager of Zenith Distributing Corporation of Southern California from 1982 to 1991, died on April 6 in Cleveland. He was 91.
Arlen began his long career in electronics, appliance and electric products sales and distribution, here, where he represented Philco, Admiral, Crosley and Bendix.
After moving to Los Angeles, he was a corporate VP at Sues, Young and Brown and district manager of Philco Consumer Electronics Corporation.
Arlen also represented Zenith, KitchenAid, Sharp, Speed Queen, General Electric and Sylvania.
Arlen was known as an innovative, charismatic figure in the industry, well respected for his fairness, integrity, success and people skills.
His wife of 64 years Vera Arlen died in 2007. He is survived by two married children and two grandsons.
A public memorial service will be held Friday, April 25, at 12 p.m. at Montefiore Home, One David N. Myers Pkwy., Beachwood, OH 44122. Donations may be made to the Vera Arlen Palliative Care Endowment Fund at Montefiore Home or to a charity of choice.