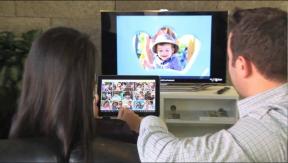 Orlando, Fla. – Speaking at the Personal Communications Industry Association's (PCIA) 2012 Wireless Infrastructure Show here Wednesday Dish Network co-founder and chairman Charlie Ergen told an audience he needs swift action from the Federal Communications Commission on approving his company's application to launch a wireless IP data network.
Ergen told the audience, which included FCC chairman Julius Genachowski, the event's other keynote speaker, it is critical that the government work in a timely manner to approve Dish's application to build out a terrestrial high-speed wireless Internet network if it is to successfully compete with major national carriers like AT&T and Verizon.
Dish Network paid nearly $4 billion for 40MHz of S-band satellite spectrum, and is awaiting an FCC ruling on its terrestrial use before moving forward with its wireless plans.
Dish and Qualcomm reached a deal in June to ensure chipsets and handsets could be made that work with the satellite TV provider's spectrum.
Although the plan was to build out the network alone, Ergen conceded that Dish might have to add a wireless provider partner as Verizon and AT&T continue to garner 4G LTE customers.
During an Q&A session during his keynote address, Ergen acknowledged that Dish could ultimately end up selling its spectrum if things don't come together to enable the company to compete the established giants, but he added that Dish didn't spend the last four years learning the industry never intending to enter the market.
"We have a responsibility to shareholders," Ergen said, but he added, "We would prefer not to sell. We would prefer to get into the business."
Ergen also said that the 40MHz of spectrum it acquired would help get the business off the ground but would probably not be enough to compete effectively in the market against competitors armed with 100 to 140MHz of spectrum. He said to compete in rural America Dish would have to add more low, middle and high frequencies.
"There are only two guys that don't need more spectrum. They may think they do, but they don't," Ergen quipped.
Ergen said Dish and others in the business must rely on government to make the right decisions in a timely manner to enable competive playing field.
He added that the actions of government are "a risk that keeps him awake at night… The government does pick winners and losers," he said.
Latest posts by Greg Tarr
(see all)