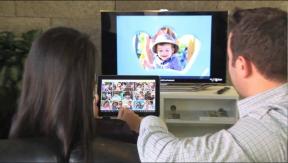 Wayne, N.J. — Electronics Expo has filed for Chapter 11 protection yesterday.
TWICE has confirmed the filing with the chain's president/CEO, Leon Temiz, this morning.
According to an initial report by NorthJersey.com, documents filed in U.S. Bankruptcy Court for the state of New Jersey show that Electronics Expo said it has assets of between $1 million and $10 million and liabilities of $1 million to $10 million.
Among the primary creditors reported by NorthJersey.com are: Samsung Electronics, owed $1 million; Panasonic, owed $986,000; LG Electronics, owed $851,000; Sharp Electronics. owed $430,000; and Onkyo, owed $55,000.
Electronic Expo, which was founded in 2003, had an estimated $135 million in sales in calendar year 2011, according to the TWICE Top 100 Consumer Electronics Retailers Report.
At its height, the retailer operated seven showrooms, but it reduced its store count to three locations in December 2012: its headquarters showroom in Wayne, N.J., a nearby clearance center, and a store in Union, N.J., the company's website shows. Electronic Expo has been a member of the Progressive Retailers Organization (PRO Group), a division of ProSource and BrandSource
Temiz told TWICE last spring that he planned to close stores as leases expired and reopen in smaller-footprint locations when real estate became available. Smaller stores would save money on rent, staffing, inventory and displays without sacrificing the most popular products and services, he said.
Latest posts by Steve Smith
(see all)