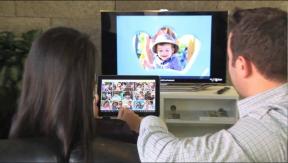 Stockholm, Sweden — Strong operational performance in Electrolux's North and South American divisions drove a 32 percent increase in fourth-quarter net income, the Swedish majap maker reported.
Companywide profits topped 291 million kronor for the three months, ended Dec. 31, while net sales edged up 3 percent to 29.2 billion kronor.
In North America, net sales increased 15 percent to 7.2 billion kronor, driven by "significantly higher" shipments of core laundry and kitchen products as Electrolux entered The Home Depot. The sales gains came amid a 2 percent decline in North American market demand for core majaps, the company said.
Meanwhile, operating income skyrocketed 383 percent in North America to 367 million kronor due to higher wholesale sales and a greater mix of higher-margin models. The quarterly increase was achieved despite 100 million kronor in extra costs, reflecting higher temporary warehousing and transportation expenses to accommodate the new Home Depot business, and higher production costs as Electrolux relocated its Canadian cooking production to Tennessee.
North and South America together accounted for 50 percent of total company sales during the quarter, up from 35 percent five years ago, while demand and volume in Europe declined.
For the full year, net sales rose 8 percent to 110 billion kronor, and net income increased 26 percent to 2.6 billion kronor.
In a statement, president/CEO Keith McLoughlin said the company's market share in North American improved during the quarter and the full calendar year, and that a gradual recovery in the housing market, combined with investments in brand-building and R&D, will lead to further growth for that division in 2013.
Electrolux's results stand in sharp contrast with those of rival global powerhouse Whirlpool, which yesterday reported a 40 percent decline in fourth-quarter profits.
Latest posts by Alan Wolf
(see all)