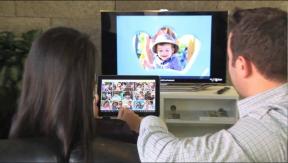 New York – Retailers including Amazon.com, Walmart.com and Toysrus.com are pre-empting Black Friday and Cyber Monday with early launches of their holiday weekend promotions.
Amazon said it began listing "lightning deals" within in its Black Friday Deals store today, and plans to post thousands more discounted items throughout the week.
Among the daily promotions included in the run-up to Black Friday are a 32-inch LED TV for $147 and the LeapPad 1 for $60.
"We're offering customers our widest selection of Black Friday lightning deals ever and we're bringing doorbuster deals to shoppers earlier this year," said Ben Hartman, Amazon's CE VP. "Customers should check our Black Friday deals store regularly to find a vast selection of great gifts at great prices."
Other Amazon deals variously offered now through Black Friday weekend include:
• a Samsung 40-inch smart LED TV for $448;
• a Toshiba 40-inch LCD TV for $179;
• a Panasonic Viera 55-inch smart 3D LED TV for $899;
• Vizio's 60-inch Razor smart LED TV for $688; and
• a Lenovo G585 15.6-inch laptop for $200.
Similarly, Walmart said it will kick off its Cyber Week promotions this Saturday on Walmart.com, and will offer fresh daily discounts through Dec. 2. Cyber Monday (Nov. 26) will remain its single biggest online sales event, however, with deals including a Samsung 55-inch 1080p smart 3DTV for $1,498, a 40-inch Samsung 1080p LED TV for $598, an Xbox 360 Skylanders Family bundle for $159, and a 7-inch Double Power T-711 Android 4.0 tablet with Wi-Fi for $59.
"We're making this a holiday to remember with our biggest savings ever for Cyber Monday, expanded free shipping to home on more electronics and toys than ever before, and the option to pay cash for online gifts," said Joel Anderson, president/CEO of Walmart.com U.S.
As with Amazon, customers can receive doorbuster alerts by signing up for email notices, "liking" Walmart's Facebook wall, or downloading its mobile shopping app. The latter features an "in-store mode" that changes its interface upon entering a Walmart store to help customers view local ads, access local store pricing, and see the aisle location of products carried in that specific store. The app also provides customers with an interactive local store map that details Black Friday specials and their locations in the store.
Like Walmart, Toys "R" Us is moving up its online promotional calendar by launching Black Friday deals online at 12:01 a.m. Thanksgiving morning, and by accepting Cyber Monday orders Sunday evening at 6 p.m. EST. The toy chain is also offering free shipping on thousands of items with purchases of $49 or more, and has recently added such multichannel shipping options as "buy online, pick up in store" or "ship to store" for select larger gift items.