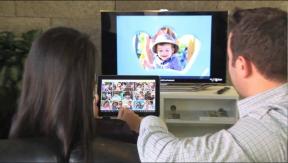 New York – DuPont Building Innovations has joined the Power Matters Alliance (PMA) to develop embedded wireless charging technology into its popular Corian countertops.
"The next phase in wireless power is seeing it embedded into surfaces used for furnishing solutions," said Ron Resnick, PMA president. "DuPont Corian solid surface is a globally renowned premium solution in the markets of furnishing and interior design, both commercial and residential. The collaboration between PMA and DuPont Building Innovations marks another step forward in the PMA's vision to make smart wireless power a ubiquitous part of our lives."
PMA's efforts have brought embedded wireless charging into public and commercial spaces around the New York City area such as in Starbucks stores, Regis Hair Salons, Delta Airlines terminals, Madison Square Garden and the Barclays Center in Brooklyn under the banner of its Power 2.0 initiative, but the embeds are essentially Duracell Powermat charging pads countersunk into tabletops. DuPont's entry in the category may open the door for other furniture and design materials manufacturers to consider including wireless charging in household and commercial construction and installations.
The PMA was founded by Powermat Technologies and Procter & Gamble in 2012. Member companies include AT&T Mobility, AT4 Wireless, BlackBerry, HTC, Huawei, Kyocera, LG, NEC, Samsung, Sharp, Pantech as well as the U.S. Environmental Protection Agency's Energy Star Program, among many others.
Latest posts by John Laposky
(see all)