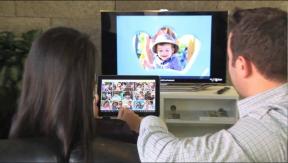 Vista, Calif. – Kevin Duffy, president of DEI Holdings, has been named president of DEI's Polk Audio and Definitive Technology business units.
Jim Minarik retains his CEO role at both business units and remains chairman and CEO of DEI Holdings.
DEI is the parent of Polk, Definitive, Boom and Directed.
Duffy has been with DEI for almost 10 years, holding key positions in acquisitions, finance, international operations, marketing, and product development before being appointed DEI Holdings president. Duffy has also led the re-branding efforts at Polk, Definitive and Boom and contributed to planned innovations in their product portfolios, the company said.
With the promotion, Duffy "will be in a position to spend more time and energy driving the continued growth of our core audio businesses, our rapidly expanding soundbar businesses, as well as our major initiatives in personal audio products," said Minarik.
The company's lifestyle personal audio brand, Boom, is rolling out on more than 100 college campuses, the company noted.