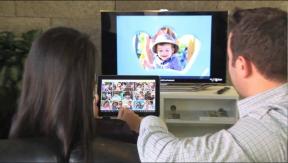 Heathrow, Fla. — Car electronics supplier Dual Electronics opened a sales office and warehouse in the Los Angeles area following the hiring of western regional sales manager as part of its effort to drive growth on the West Coast.
The opening follows other changes at Dual in the past 12 months, including the consolidation of the company's product development and supporting functions into its R&D facility in Seoul, South Korea, to eliminate redundancies, said Dual president/CEO Jim Braun. The company "will continue to focus our efforts on further streamlining our operations, developing new products, and expanding further into Latin America as well as [into] the aviation industry," he added.
In marketing and product-line changes, the company this year expanded its Axxera product line targeted to installing dealers, having added 21 new SKUs that include the brand's first speakers and amplifiers. The company also expanded its Dual-brand line of multimedia DVD receivers from three models in early 2012 to seven SKUs.
Dual also plans three more aviation products for summer and fall introduction, Braun said.
And as recently reported, Ed Sachs, who was president of Dual's sales division, left the company last month to begin working with a start-up company and spend more time with his consulting company.