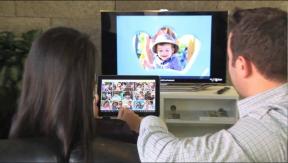 Englewood, Colo. — Dish Network plans to close 300 more Blockbuster locations, leaving the video rental chain with 500 stores.
The stores will be shuttered over the next few weeks as they come off lease, a Dish spokesman told The Denver Post.
The No. 2 satellite TV service closed more than 500 Blockbuster stores last year amid competition from disc-by-mail service Netflix and the shift to streaming video.
At its peak Blockbuster operated more than 4,000 locations but had shut more than half by the time Dish acquired it in 2011 in a $320 million bankruptcy auction. At the time Dish said it would keep only 500 stores in operation.
The remaining stores may begin selling smartphones and wireless subscriptions as the company prepares to add mobile phone service to its DishNet wireless broadband offering. "We're still evaluating that," CEO Joe Clayton told the Post at this month's International CES. "We've looked at possible fixturing, how it would be done, who would our partners be, but nothing has been done yet. It's still in exploratory phase."