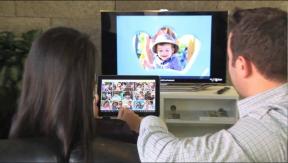 Fremont, Calif. – Digital Storm today released its latest gaming PC, the Virtue.
The Virtue gaming PC, available now with a starting price of $1,448, features Intel's Haswell processors and Nvidia's GTX 700 series of graphics cards. Digital Storm also used a mid-tower-sized chassis for this model, saying that this form factor does not get the attention it deserves from the industry.
"We noticed there are not many PC manufacturers designing mid-tower gaming systems with the same ardor and attention that ultra-tower PCs receive," said Rajeev Kuruppu, Digital Storm's product development director.
The computer comes in four basic configurations, or levels, priced at $1,448, $1,735, $2,562 and $3,218.
The first is powered by an Intel Core i5 4570 processor; the second steps up to a Core i5 4670K, and the top two models are powered by a Core i7 4770K.
The first three models have a 120GB solid-state drive (SSD) and the top-end model has a 240GB SSD. Additional storage is supplied with a 1TB drive for all models.
The two lower-priced configurations have 8GB of DDR3 memory and a DVD MultiDrive, while the higher-priced duo also has 16GB of DDR3 memory and a Blu-ray drive.
Shared features include Microsoft Windows 8 (64-bit), factory level 72-hour stress-testing and benchmarking, CPU overclocking, lifetime technical support and a three-year warranty.
Latest posts by Doug Olenick
(see all)