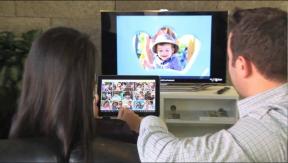 Harrisburgh, Pa. – D&H Distributing is reminding and encouraging its customers to profit from sales of large-screen HD television displays and complementary appliances by leveraging 2014's upcoming winter sporting events.
The season begins with the Super Bowl on February 2, followed by the Winter Olympics in Sochi, Russia, which runs from February 7 to 23. March Madness basketball begins only weeks later on the 18th, giving fans further motivation to buy a hi-def display or fun party appliances for the big games, the distributor noted.
D&H offers an extensive selection of HD and wide-screen televisions from stellar industry brands in a range of prices. For consumers looking for a premium large screen, NEC offers a 65-inch 1080p LED-LCD HDTV. In a more competitive range, Samsung offers a 60-inch LED 1080p display. Each of these models can be purchased as per the manufacturer's MAP pricing. D&H customers can quickly navigate vendor authorization through the distributor's "Get Authorized" program, which streamlines the process.
Merchandise such as a Midea mini fridge or the West Bend Air Crazy popcorn maker round-out the sports media room bash. Plus gaming systems such as the new Xbox One allow fans to compete in their own games throughout the season. Savvy retailers and dealers can offer bundled items for a winter sports blow-out package.
"D&H likes to encourage its dealers to take advantage of unique marketing opportunities, and an exciting sports season such as this one creates a terrific angle," said Rob Eby, D&H's purchasing VP.
"The industry is waiting for prices on Ultra TVs to reach more mainstream levels. Until then, D&H offers stunning fidelity in large-screen 1080p displays. The dimensions and clarity of these models make the games more realistic and thrilling, creating a great draw for consumers at an affordable cost," Eby said.