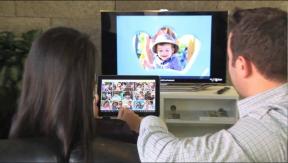 Harrisburg, Pa. — National IT and CE distributor D&H Distributing has slated five regional trade shows for 2014.
The schedule kicks off March 27 with D&H's West Coast Technology Show at the Pacific Palms Hotel & Conference Center in Industry Hills, Calif.
That will be followed June 18-19 with the distributor's Education Back to School Show at the Lancaster Marriott & Convention Center in Lancaster, Pa.
The following week D&H will return to the Hershey Lodge & Convention Center in Hershey, Pa., for its Mid-Atlantic Summer Technology Show on June 26.
D&H will once again hold its annual New England Show at the Boston Marriott Quincy in Quincy, Mass., on Aug. 12, and will end the year back at the Hershey Lodge for its Mid-Atlantic Fall Technology Show.
Latest posts by Alan Wolf
(see all)