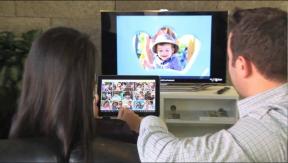 Harrisburg, Pa. — D&H Distributing will donate about $40,000 to the American Red Cross to help victims of Superstorm Sandy in the Northeast.
D&H set aside 1 percent of orders placed during its Fall Mid-Atlantic Technology Show Nov. 7 in Hershey, Pa., and 1 percent of orders billed on Nov. 9 via the DandH.com website and the company's iPhone and iPod Touch apps.
"We want to thank our customers for their participation in this fundraising effort, in addition to industry partners who supported the initiative and helped us spread the word," said Dan Schwab, co-president at D&H Distributing. "It's an honor to be able to aid the storm victims, some of whom are friends and colleagues in regions where D&H has been entrenched for decades. Our thoughts and prayers are with the many people who have suffered losses."
D&H similarly donated relief funds following last year's Japanese tsunami and Hurricane Katrina in 2005. The company also established a D&H Cares foundation in 2008 so that employees could actively direct and contribute to fundraising activities as well. The foundation has since donated thousands of dollars to national and regional charities on a quarterly basis.