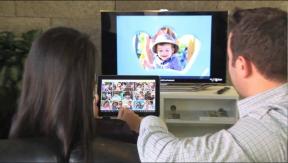 Harrisburg, Pa. — D&H Distributing, the national IT and CE distributor, is offering customers free access to a D-Link webcast on sales opportunities in IP surveillance.
The webcast, "D-Link IP Camera Solutions: Profit from Adding IP Surveillance to Every Sale," demonstrates how to set up a simple IP surveillance system for a home and/or small-business environment, and outlines sales strategies for marketing these solutions.
The webcast is available to D&H customers for free on-demand viewing at DandH.com on the distributor's Solutions Lab training page. The webcast is also available to D&H's Canadian customers through late June, and marks the first webcast offered by D&H to both its U.S. and Canadian customers.
Hosted by D-Link channel account manager Matt Vaillancourt, the webcast describes IP surveillance as a rapidly expanding technology segment that has become more prominent amid a "heightened awareness of security threats and even a perceived increase in openly hostile incidents in contemporary society." More homeowners and organizations feel pressured by such conditions to seek IP-based security for their property, their personnel and families, D-Link said, and dealers and retailers can build incremental revenues by addressing this growing market need.
"Every home and facility contains precious assets, so there are few consumers without a motivation to implement surveillance," noted D&H senior sales VP Jeff Davis. "A physical breach or property loss can present dire safety ramifications as well as financial risks. D-Link will show that these systems are easy to install and similarly easy to justify. The webcast will teach our dealers to think of IP surveillance as a potentially lucrative add-on option when selling technology for a home or small office setting."
D&H customers can also download a free marketing brochure template, "D-Link: Protect Your Property," from D&H's Partner Services marketing resource center. Customers who customize the template and notify D&H via email will qualify to save $50 on select D-Link surveillance cameras for a limited time.
D&H is a 95-year-old CE distributor with five distribution centers across North America that provide a broad selection of home entertainment, home networking and automation, digital imaging, video gaming, video surveillance and small office/home office products to dealers, installers, and resellers in the U.S. and Canada.
For more information on the company and the D-Link webcast, visit DandH.com or call (800) 340-1007.
Latest posts by Alan Wolf
(see all)