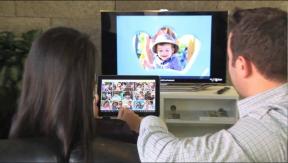 Harrisburg, Pa. — D&H Distributing will host its first trade show of the 2014 season, the West Coast 2014 Technology Show, on March 27, at the Pacific Palms Resort in City of Industry, Calif.
The event, which will involve more than 60 vendors and an estimated 500 attendees, will offer seven seminars from Asus, Cisco, HP, Intel, Lenovo, Microsoft and SMB Nation, respectively.
Registration opens at 11 a.m. and sessions begin at 12 p.m. The exhibit hall is open from 4 p.m. to 9 p.m. Registration for the show is free for D&H customers, and attendees are privy to special show-day-only pricing for merchandise purchased on the floor.
Participating vendors include Acer, Asus, Case Logic, Epson, Kingston, Nvidia, Samsung, Seagate, Toshiba, WD and many others.
A roster of manufacturers, including Carbonite (online backup), Dell, ICC/AT&T, McAfee, Neat (Cloud-enabled scanners), Para Systems (power solutions), Synology America (NAS), TeckQuest (notebook batteries), VisTablet (draw pads) and Zyxel Communications (networking solutions) make their debut appearance at the D&H West Coast event.
The show will feature a hands-on "Chrome Zone" demo exhibit, where attendees can test the look and feel of various Chromebook models from D&H partners. Laptops and tablets utilizing the Chrome OS will be available for preview from Acer, Asus, HP, Lenovo, Samsung and Toshiba. The zone will also exhibit Chromebook accessories such as sleeves, cases and adapter kits from Belkin, CODi, Case Logic, Startech.com and Targus.
"2014 is shaping up to be an exciting year for the industry," said Mary Campbell, marketing VP at D&H. "Dealers and retailers face potential new sales in areas such as DIY, smart home and wearables. Our West Coast Show provides a broad forum of technologies, at a juncture when retailers face many opportunities as well as challenges."
D&H customers can call their representatives for registration information at (800) 340-1007 or visit DandH.com.