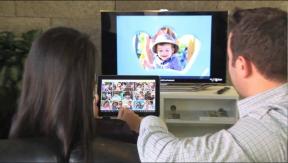 Harrisburg, Pa. — The Super Bowl blackout in Sunday is a teachable moment, or a reminder about the importance of power protection, according to D&H Distributing.
The distributor said in a release today that the blackout "at Super Bowl XLVII in New Orleans proves that no infrastructure is immune to power outages— and the repercussions of even a short spate of downtime."
D&H is reminding retailers of all types to "seize this period of heightened awareness and put surge protection and alternative power-based products in the spotlight," and said that power protection was one of its top growth categories of 2012, gaining more than 20 percent in sales over the previous calendar year.
D&H's manufacturer partners with various products in the category include APC, Tripp Lite and CyberPower, as well as vendors such as Eton and Concept Green Energy Solutions offer a range of solar and alternatively powered products, such as portable solar chargers and adapters, even a solar generator.
"There are certain cultural moments that remind the public how important it is to prepare for emergencies and unexpected set-backs. This year's Super Bowl was one of them — although thankfully, a non-threatening one," said Rob Eby, purchasing VP at D&H Distributing. "It's an opportunity to remind purchasers that they can safeguard their devices through a great selection of protection products and energy-conservative options, from solar-charging devices to cooling units to multi-outlet strips that monitor power. This marketing tactic contributes to the retailer's bottom line, preserves the consumer's investment, and is environmentally friendly to boot."
Latest posts by Steve Smith
(see all)