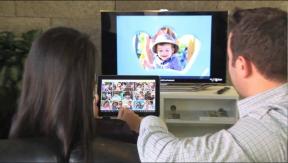 Round Rock, Texas — Dell posted a revenue drop and net income decrease for both its fourth quarter and 2013 fiscal year.
Revenue was down 11 percent to $14.3 billion for the fourth quarter, ended Feb. 1, and suffered an 8 percent fall off to $62 billion for the year, the company said. Net income (GAAP) for the respective periods was down 31 percent to $530 million and 32 percent to $2.3 billion year over year.
Operating income (GAAP) was also off 25 percent down to $698 million for the quarter and down 32 percent to $3 billion.
Dell's consumer business was hit hard during the year. The company reported a 24 percent revenue decline for the fourth quarter to $2.8 billion. For the full year revenue was off 20 percent to $10.9 billion.
This could be one of Dell's last public financial statements if company founder and CEO Michael Dell is successful in taking the computer maker private. In light of this ongoing situation, Dell did not provide any forward-looking statements.
Latest posts by Doug Olenick
(see all)