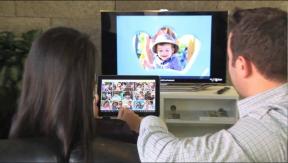 Washington – Definitive Technology is voluntarily recalling SuperCube2000 powered subwoofers built in September 2012 because of a potential shock hazard, the U.S. Consumer Product Safety Commission announced.
About 900 units manufactured in September 2012 with serial numbers containing the characters 0912HB are covered by the recall, the commission said. Definitive has received two reports of consumers who were shocked while handling the unit, the commission said.
Consumers should immediately stop using the subwoofer and contact Definitive Technology for a replacement, the CPSC said. It is illegal to resell or try to resell a recalled consumer product, the commission noted.
For its part, Definitive said on its web site that in some units built last September, "an improperly installed internal lead could cause 120-volt current at the connections on the back panel of the subwoofer, potentially causing an electric shock if the connecter is touched while the unit is powered."
Definitive urged consumers who bought a SuperCube 2000 after Nov. 1, 2012, to unplug the subwoofer AC cord at the wall, check your serial number, an "immediately discontinue the use of any SuperCube2000 subwoofers with the letters "HB" in the serial number."
The China-made sub was sold at electronics stores nationwide and online at BestBuy.com and Amazon.com between November 2012 and January 2013 for about $600, the commission said.
The subwoofer measures 11 inches by 11 inches by 11 inches and is wrapped with grille cloth on all four sides and has a glossy black top.
Latest posts by Joseph Palenchar
(see all)