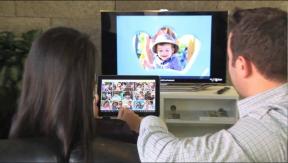 San Francisco – Walmart.com reported its best day ever on Cyber Monday (Nov. 26).
Top sellers included Double Power's T-711 touchscreen tablet with Wi-Fi, Garmin's Nuvi 50 5-inch portable GPS portable navigation device, and an Element-branded 32-inch, 1080p LCD TV, the company said.
Walmart also received a big boost from mobile customers, with online traffic from its mobile apps rising 280 percent year over year.
Online sales optimization resource ChannelAdvisor reported that mobile devices accounted 24.8 percent of all Cyber Monday traffic, with tablets comprising 16 percent and smartphones representing 15.1 percent of the activity.
The company also found that eBay and Amazon were among the big winners on Cyber Monday, with same-store sales gains of 55.2 percent and 42.2 percent, respectively.
Amazon noted that Cyber Monday was the biggest day ever for Kindle sales worldwide, while Best Buy told the Minneapolis StarTribune that its e-commerce sales "broke records" on Thanksgiving and Black Friday.
Latest posts by Alan Wolf
(see all)