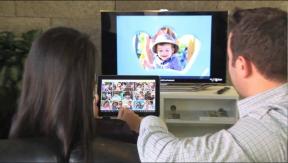 Issaquah, Wash. — Costco cited CE among its better-performing hardlines categories in March.
Comp-store sales of hardlines rose by the mid-single digits for the five weeks, ended April 7, the retailer reported.
Janney Montgomery Scott analyst David Strasser noted that CE's resurgence at Costco began last May, differentiating the warehouse club from industry trends.
Costco's total U.S. comp-store sales increased 6 percent during the period, excluding the impact of lower gasoline prices, and net March sales rose 7 percent to $9.7 billion.
Store traffic was up 5 percent for the month, which helped drive the sales gains, the company said.
Elsewhere, Alco, the Kansas-based broadline chain, said net sales from its 217 stores and website edged up 1.4 percent to $44.8 million for the five weeks, ended April 7, while comp sales slipped 1.7 percent. Both tallies excluded gasoline.
President/CEO Rich Wilson attributed the modest results to extended winter weather throughout Alco's Midwest trading area, which hurt sales of outdoor furniture and lawn and garden products.
Going forward, Alco will report sales on a quarterly, rather than a monthly, basis.
Latest posts by Alan Wolf
(see all)